Found code reveals that Echo owners will be able to send SMS messages
0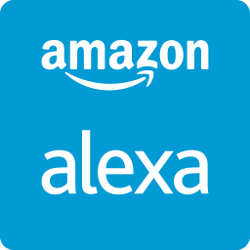 If code found in the
Amazon Alexa
app is correct, Amazon Echo owners will soon be able to send SMS messages to friends or family using their Amazon smart speaker or the Alexa app. Echo owners would be able to create these texts using voice commands, and send these messages to anyone, even those not using an Echo device. Echo owners will use what is being called an
Alexa number
to make and receive SMS messages. This special number was cited several times in the discovered code.
Lines of code included statements like "My Alexa number is:" and "When you send messages, your contacts will receive them from this number," and "Send and receive SMS text messages using Echo, Echo Dot, Amazon Tap, and the Alexa app." In addition, other code referred to an Alexa number as one of the types of numbers that a user can have on file alongside a work number, a home number and a mobile number.
Currently, Echo users can make free calls and send text messages to friends or family that have the Alexa app on their phone, and an Echo device. Currently, if an Echo owner says "
Message Jack
," any dictated message will show up in the Alexa app or read to the recipient by Alexa. But once this new feature is enabled, if it ever is, Jack would receive the message in the form of an SMS text sent from the sender's Alexa number.
Those who claim to be in the know say that the Alexa SMS feature would be available for free, but only for a limited time.
source:
Voicebot.ai
via
TechCrunch