Fortnite scores $25 million take in first 30 days; guided missile is removed
4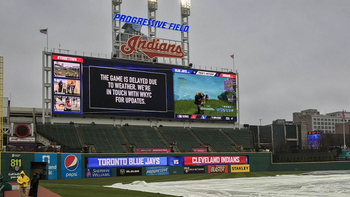 The hottest mobile game on the planet right now is Fortnite. How hot is this zombie-filled game of survival in a post-apocalyptic world? During a recent rain delay during a Cleveland Indians' home game, the giant Jumbotron at Progressive Field entertained the crowd by showing a game of Fortnite in progress. But a better way to measure the temperature of Fortnite is to look at the App Store where the free app (with in-app purchases available, of course) has raked in $25 million during its first 30 days. That comes from app researcher Sensor Tower.
That performance continues. During the first two weeks of April, Fortnite grossed $9.5 million placing it second among iOS apps in that time period. The game trailed only Netflix and the $12.6 million that the video streamer took in. While the mobile version of the game is available for iOS only, developer Epic Games says that an Android version is coming. And that has led Sensor Tower to forecast that Fortnite could gross $500 million in 2018 alone.
Epic Games also announced today that it has taken the guided missiles out of the game indefinitely. In patch v3.5, released last week, a bug sneaked into the game and broke the animation of the powerful weapon. Part of the patch was designed to soften the impact of the missiles. According to the developer, it has received criticism about the "fairness and strength of the weapon." So Epic says that it is taking out the guided missiles from Fortnite while it decides what to do with them.
"We've gotten a lot of feedback around the Guided Missile, in particular concerns over fairness and strength of the weapon. We share your concerns, so we've put the Guided Missile into the vault while we figure out the next steps for its future."-Epic Games
To download the game on your iOS device (running iOS 11 or later), click on this
link
.
source:
9to5Mac
,
Reddit