Want mobile Fortnite at 60fps? Get an iPhone XS or XS Max
43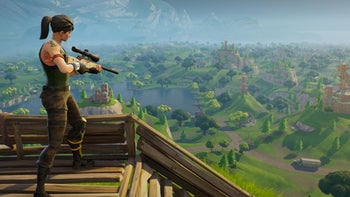 Gone are the months when
Fortnite's performance on iOS
was rather terrible and bug-prone. Epic Games have long since fixed the issues and Android users have also had a chance to experience the blockbuster at powerful handsets like the
Note 9
that called dibs on the game's
Android cameo
.
There was one small caveat with all that Fortnite mobile gaming, though - the title used to run at 30fps everywhere. Well, not anymore. The owners of Apple's finest for the season
iPhone XS
and
XS Max
are now able to enjoy Fortnite at the whopping for a mobile device 60fps.
The
latest Fortnite patch for iOS
brings the goods to Apple's most expensive handsets, making them better for playing the game than, say, Nintendo Switch, at least when it comes to gameplay smoothness. Needless to say, Apple's top-shelf A12 chipset might be the reason for your XS or XS Max feeling like PS4 consoles that can also play Fortnite at 60fps.
That's more of a testament to Apple's mobile chipset prowess, rather than some breathtaking advantage and we'd like to see if the new 7nm chipsets on Android will get the same treatment from Epic further down the road.