Fortnite for iOS gets a massive update, here are all the changes
12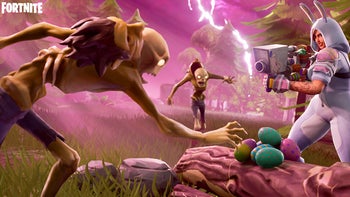 Fortnite is already a major success on
iOS raking in $1.5 million in just four days
. Well, the folks over at Epic Games are taking great care of their investment, so it's no wonder that the game is getting a huge update so soon after its release.
Dubbed v3.4, the new update introduces Guided Missile, as well as some highly requested "quality-of-life" improvements to Save the World such as the addition of Combat Pro control scheme and removal of Energy from sprinting.
There are a bunch of improvements included in the update, such as party text chat, a new game data download system, and antialiasing:
Added 'Unsupported Device' message at startup for certain devices. That message is: "We're sorry. Fortnite requires a device with 2GB of memory to run. Fortnite works with: iPhone SE, 6S, 6S Plus, 7, 7 Plus, 8, 8 Plus, X; iPad Mini 4, Air 2, 2017, Pro."
Added new game data download system, which will allow us to make much smaller updates in the future. When you start up this new version of Fortnite, it will start downloading all the game data, which will be the full size (around 1.8GB).
Antialiasing (4x MSAA) is now enabled on all supported devices.
Whispers and Party Text Chat are now enabled on mobile.
Added a quick tutorial for 'Tap to Swing' which appears upon first startup.
Added a message informing players that jailbroken devices are not supported.
Auto-opening of doors is now based on input instead of your player's current speed.
Additionally, a bucketload of bug fixes has been added in the update too. You can find the full changelog of version 3.4 at the source link below.