Former manager at Microsoft reviews Android and the Samsung Galaxy S II, gives two thumbs down
67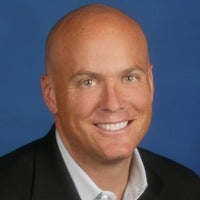 Charlie Kindel is a former General Manager of the Windows Phone Developer Ecosystem. After being with Microsoft for 21 years and dedicating tons of his time and effort to bringing Windows Phone to the world, he left the company back in August in order to start a business of his own. Ironically, he just recently won an Android smartphone – an AT&T
Samsung Galaxy S II
, to be precise, and decided to share his thoughts in his blog after using the device for a while.
In a nutshell, his experience with the Android platform and the Galaxy S II is pretty underwhelming, even though the device is regarded as one of the year's best smartphones. Sure, there are things he likes, such as the drop-down notification bar and the broad software selection, yet his final judgement is definitely on the negative side. Here is how Kindel summarizes his impressions:
A typical non-geek consumer would be absolutely-fraking-crazy to pick an Android phone over a Windows Phone. Windows Phone is vastly more refined, cohesive, and easy to use. Period. People who enjoy "managing" their phone might enjoy "managing" their Android smartphone. Those folks will probably forget how much fun "managing" a smartphone was after they've used Windows Phone for a while. Instead they'll see how much fun it is to "use" a smartphone.
Of course, Kindel admits that he loves Windows Phone, which is not surprising having his background in mind. However, he is not with Microsoft anymore, meaning that he has no benefit from supporting its mobile platform. At the same time, Kindel is well familiar with what makes a platform user-friendly, so if Android scores points in that category, one would expect him to point it out. If you are interested in checking out his full review, just follow the source link below.