Former Xbox head regrets not properly investigating an Xphone gaming phone back in 2004
17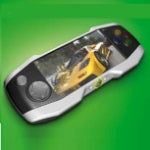 In a recent interview, former Chief Xbox Officer Robbie Bach sheds a lot of valuable insight on the history of Microsoft's Xbox project. Starting from the botched E3 launch of the original Xbox, on to the struggles of mending mistakes with the Xbox 360, Bach shares his personal experiences with leading the Xbox division.
Although the entire interview is a good read for Xbox fans, what really caught our attention was the fact that the former Xbox chief mentions a cancelled project called the Xboy, a prototype handheld game console that Microsoft was experimenting with years before the original iPhone launched. According to Bach, the team failed to see that the Xboy could have become the Xphone.
Bach says that the Xboy idea was repeatedly experimented with, but the management team turned down every version of the suggested business model. Apparently, this decision was made in order to maintain focus on "getting things right" with the Xbox, and avoiding a dilution of resources. The Xboy idea allegedly came back in full strength back in 2004, when Sony launched the PSP, but only to be shelved once more. In this recent interview, the former Xbox head regrets the fact that his team could see the bigger picture. By failing to see how the Xboy could have been transformed into the Xphone, a handheld gaming console that was also a phone, Bach says that Microsoft has missed out on a great opportunity.
According to Bach, the Xbox team also experimented with the idea of a dual-screened Xbox tablet, although no further details are provided.
As Bach himself mentions, it's easy to look back in the past and see how some decisions would have been preferable to the ones that wee actually makes. What do you guys think? If Microsoft would have properly investigated the Xphone, would Microsoft, and not Apple, be now the creator of the modern smartphone?