Former Apple CEO describes how the Newton launched the mobile CPU industry
16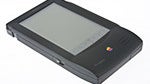 John Sculley, one time CEO of Apple Computers and the man who
ousted Steve Jobs
from the company he started, recently participated in an interesting discussion on the Newton, and the role that the largely panned device played in jump-starting the hardware behind today's mobile technology. For those of you too young to remember, the Apple Newton was a PDA platform that was created in the late 1980s and early 1990s that was supposed to reinvent computing and make it mobile. It was
infamous
well known for its hand-writing recognition software, which became notorious for being, shall we say…less than fully reliable?
In the video,
Sculley claims that hand writing recognition was never intended to be the main feature of the Newton
, and points out that it made at least one important long-term contribution our present mobile devices – the processor. During its development of the Newton, Apple's engineers ran into a serious problem - there were no low-power chips that could be run off of a reasonable-sized battery that could do floating-point operations well enough to support the graphics they envisioned.
To remedy this
Apple partnered with Acorn Computers and VLSI Technology to create Advanced RISC Machines, or ARM
. Of course it would take many more years before ARM processors allowed the sophisticated touch computing devices we take for granted today, but of all the ways that Apple has helped to shape the modern mobile computing ecosystem, this may be the most important. ARM Holdings continued to develop their low-power CPUs long after the Newton was dumped, and by the time a reinvigorated Apple was gearing up to make the first iPhone ARM-based processors had reached the point where they could deliver the sort of real-time feedback and graphics processing necessary to pull it off.
The rest is history (and there is much still to be written in the annals of mobile computing), but with Android, WP8, and now even Windows RT running on ARM processors it's clear that the chip that was originally launched by the Newton is taking over the world of personal computing. If you want to hear Sculley's views yourself they are worth a listen. We've embedded the video at the appropriate start time, and the discussion carries on for about 15 minutes:
source:
TheNextWeb
via
9to5Mac