Former Apple CEO John Sculley says Cook is doing a "terrific job"
21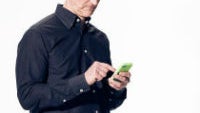 Apple CEO Tim Cook has not gotten a lot of praise lately, but a former Apple CEO is coming to Mr. Cook's defense. Of course, there aren't too many former CEOs of Apple, and the ones that are still alive have a bit of a rocky relationship with Apple fans. John Sculley took over as CEO when Steve Jobs was ousted from his own company in 1985, and Sculley did preside over a period of revival for the company, but it didn't last.
Still, very few men know what it is like to have to step into the shoes of Steve Jobs (although to be fair, the 30-year old Jobs that Sculley replaced was not nearly the same man as the 56-year old that Cook had to replace). About a week ago, Atari's Nolan
Bushnell
said that Tim Cook is no Steve Jobs; and, Sculley recently said about Cook:
He's not trying to be Steve jobs; only one person could be Steve Jobs and that was Steve. Steve could make the big creative leaps. What Tim is doing is continuing the Apple philosophy of no compromise and quality of their products and great styling. I think people are giving Apple a bum rap on what is still a great company with great products.
Sculley downplayed the market share that Apple has lost to competitors, and remained bullish on the company saying that "Cook is doing a terrific job", and that he is "very optimistic that Apple's going to do just fine."