Atari founder Bushnell: Tim Cook is no Steve Jobs
16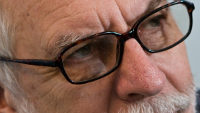 If the name Nolan Bushnell doesn't ring a bell with you, perhaps it should. Bushnell is a tech veteran who started up Atari and Chuck E. Cheese, and he hired 19 year-old, sandal wearing Steve Jobs back in 1974 as a developer making $5 an hour. His sense of current Apple CEO Tim Cook is that he is the guy you would want to keep things steady. "
But I just feel like somebody needs to stick a little bit of dynamite under his left cheek
," Bushnell says. Saturday will be
the second anniversary of Jobs' death
after the Apple co-founder and CEO finally succumbed to Pancreatic Cancer.
"I use some Apple products and like them. But I lately have been spending much more time in the Google-sphere than the Apple-sphere."
-Nolan Bushnell, founder, Atari and Chuck E. Cheese
Bushnell has a new book out titled "
Finding the Next Steve Jobs: How to Find, Keep and Nurture Talent
." Bushnell sees Cook as a conservative, buttoned down executive. "
I have a feeling -- and this is a funny thing that happens with people who are very buttoned down -- that (Cook) probably thinks he's innovating, when in fact it's just micro-evolution
," said Bushnell. "
They were able to build (the new iPhones) cheaper, which is something I would expect Tim Cook to do
." As for Steve Jobs and Steve Wozniak, the Atari founder says that they had passion and "
fire in their belly
".
Bushnell is a fan of Google's approach which might lead to some clunkers here and there, but has lead to the self-driving car and Google Glass. And while he had a chance to be an early investor in Apple, Bushnell turned down the opportunity because he never thought that Jobs could become a CEO.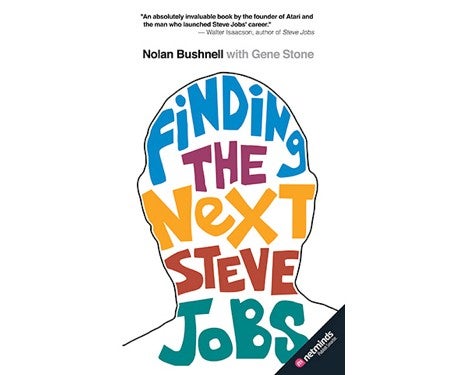 Bushnell's new book is all about finding the next Steve Jobs
source:
CNN