Ford's concept E-Bike is powered by the Samsung Galaxy S II
14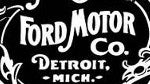 At the 2011 Frankfurt Auto show, Ford displayed a unique new mode of transportation that it has dubbed the E-Bike. The electronic concept bike
can travel as fast as 25km/h
and uses a carbon belt instead of the traditional bicycle chain. A 9.2Ah battery is aboard as is the Samsung Galaxy S II.
You might ask yourself what exactly a smartphone can do for the bike and the answer is, quite a lot. Using some custom software,
the Galaxy S II can adjust the suspension of the bike and keep an eye on battery strength.
And when you're traveling along a quiet, boring stretch of road, you can always listen to some audio from your Galaxy S II (you could even put on Netflix, but just to
listen
to a movie while driving, right?).
We all know that concepts usually never make it to the marketplace-at least not in the form that you see at shows. There are exceptions, of course, and just perhaps one day you will be riding your E-Bike with the wind
blowing in your hair
rushing past your helmet, and the Samsung Galaxy S playing your tunes.
source:
Engadget