Ford Sync ditching Microsoft for BlackBerry, not Apple or Google
15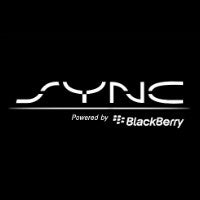 Despite the fact that both Apple and Google have been making big pushes to get their respective systems into more and more cars, Ford may be looking to do something different. Ford Sync has been powered by Microsoft since its release in 2007, and a new report is saying that Ford wants to drop Microsoft in favor of an in-car system from BlackBerry.
To say this is a surprise is something of an understatement, because until this point, we didn't even know that BlackBerry was in the automotive market. However, according to BlackBerry's own website, the company does have its QNX system in some Audi and BMW cars. We've heard plenty about Apple's
Siri in-car system
, and Google's push to get
Android in more cars
, but this is a big win for BlackBerry and a big loss for Microsoft.
Ford Sync as powered by Microsoft is currently in fourteen Ford models and five Lincoln models, making up over 7 million cars around the world. But, Ford apparently wants a system that is less expensive and more reliable than what Microsoft has provided, and Ford may have found that with BlackBerry. Studies have shown that in-car technology is the top priority for 39% of buyers, and Ford has struggled to improve its Sync services.
BlackBerry acquired QNX for $200 million back in 2010, and the software has since been used as the basis for the BlackBerry 10 OS.