Forbes thinks Windows could surpass iOS in just three years
71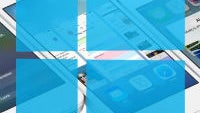 For now, it seems like Android isn't going to be losing its lead in the mobile market, so the interesting battles are happening with different platforms jockeying for position in second, third, and fourth places. Right now, we have a setup with Android on top, iOS as the clear number two, and Windows Phone as the clear number three. But, at least one outlet believes that Windows could surpass iOS in just three years.
The idea comes from
Forbes
, and it is a compelling one. We've often suspected that Windows Phone would eventually rival iOS for market share, although we expect it to take a bit longer than three years. But, Mark Fidelman in writing for Forbes thinks that the entire Windows 8 lineup of mobile devices could surpass iOS devices in just three years.
The rationale follows as such: Windows Phone is the fastest growing mobile platform, especially in emerging markets (where the real market share battle will be happening in the next few years) like Latin America and India, where WP is the second most popular mobile OS. The platform has gained 48% year-over-year in the Europe/Middle East/Africa (EMEA) region; and, Nokia specifically saw a 366% increase year-over-year in sales in the U.S.. Windows Phone has the advantage in emerging markets, because Apple doesn't really do low-end pricing.
We always need to be careful when trying to read into year-over-year growth statistics, because going from 3.5% of the market to 5% may give you a nicer percentage increase, but it doesn't really add up to a huge amount as far as actual sales. But, growing numbers (like those Windows is showing) are always better to see than numbers that are holding flat, or even declining a bit (as is happening with iOS).
Of course, that's not the only factor in Fidelman's reasoning. The other part of the issue is Microsoft's "
One Microsoft
" strategy that is deeply integrating Windows Phone, Windows 8, and Xbox. That kind of convergence could very well prove to be an advantage. And then, there is of course the
acquisition of Nokia
, which will help Microsoft to offer better hardware options especially in emerging markets.
We tend to agree with much of what Fidelman says, though we're not sure that the timetable is quite right. Unless Apple starts being more aggressive on pricing to target emerging markets, it will be hard to stop Microsoft's rise. It will certainly be a tough fight though, and one that we're glad to have front row seats for.