For the first time ever Android Developer Preview available for a non-Nexus device: Xperia Z3 owners can try N now!
18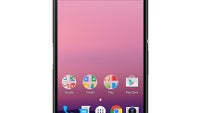 As you probably know, the next major build of Android, just labeled
Android N
for now, is already in
developer preview stage
. What this means is that it's somewhat stable enough, and has a good chunk of its new features implemented, to be made available for developers to download, test, and get their apps ready for when the upgrade become official. With Android being the open system that it is, however, there's nothing stopping any Nexus (6 and above) owner out there from downloading the Android N Developer Preview for themselves, and a lot of fans do just that, as they are craving a taste of the new features.
Now, for the first time ever, an Android Developer Preview has been made available for a non-Nexus smartphone. It seems Sony has worked in partnership with Google and made a build available for the
Sony Xperia Z3
(variants D6603 and D6653). And, thanks to the Xperia Companion PC software, installing it is a pretty simple task. Just remember to back up all your data, as the ordeal involves a full system re-flash!
Android N brings about the new
Vulkan 3D rendering API
(Google's response to Apple's
Metal API
for better 3D graphics), better usage of
Doze
to save more battery, Multi-window, bundled notifications, some different UI animations, and other tiny changes. Here's how to install it on your Xperia Z3:
Connect your compatible Z3 device to a computer with a USB cable.
Xperia Companion will open automatically
Make sure you have Xperia Companion version 1.1.24 or later. If not, download the latest version from here.
Hold down the ALT key on your computer and click on Software repair on the home screen, then follow the guide.
You'll be asked to disconnect and turn off your device, then to reconnect whilst holding down the volume down key to start the software flashing.
You can return to factory settings at any time by connecting back to Xperia Companion and following the Software repair
Download the latest Xperia Companion
Recommended Stories