For bada, the writing is on the wall, claims analyst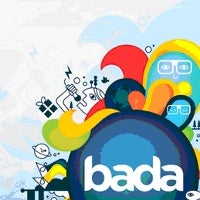 Samsung's home brewed
bada platform might be slowly fading into oblivion
as sales are giving way to Android and the platform loses its appeal to Google's platform that is now covering everything from the low to high-end, according to the latest rumor started by Russian analyst Eldar Murtazin. Samsung has a clear focus on Android, but it will still actively support its platform in 2012, as it has already allocated the budget for it, according to Murtazin. There is no hard evidence to support Murtazin's claims which are often believed to be levitating on thin air, but the market logic seems to suggest that such an outcome is possible, if not probable.
First off, Android is eating out feature phones at the low end and while bada is a smartphone platform, it lies dangerously in-between a full-fledged mobile operating system and a feature phone platform. Don't misunderstand us - it's got the full right to claim that it powers smartphones, but with comparatively limited app support it gets closer to a feature phone than a smartphone. From the get-go, the Samsung Wave seemed to borrow some of the design features of feature phones like the Samsung Jet, and it seemed like its logical continuation.
Samsung has invested huge amounts
trying to lift off the platform
and get devs involved, and it succeeded in part. Bada's Samsung Apps catalog is now available in 123 markets, with a clear focus on developing countries, and the BRIC bloc. The platform was off to a good start with the original Samsung Wave in 2010, but every iteration on the Wave flagship saw fewer handsets sold. Combined with its limited geographical outreach, bada might quietly start to disappear from the smartphone scene.
Here, there's a possible analogy with Nokia's Symbian, but unlike Symbian, bada isn't likely to get denounced by Samsung's top management. It could be partly replaced by Samsung-Intel latest Tizen collaboration, it could also be merged with it, but what seems even more likely is that Android and possibly Windows Phone handsets will start replacing bada phones.
Also, bada's legacy might somehow transcend to Android devices. There's plenty of user interface and app catalog
insight
that Samsung might leverage.
Finally, we'd like to underscore that this is merely a rumor and it's not based on any hard facts that would give it any particular weight. It seems to have the market logic to be true, and that's what's interesting about it - but will it actually prove true... you have the say on that in the comments below.