For Apple Pay, double-digit growth still means very few users
24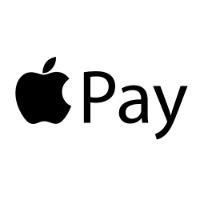 Mobile tap-to-pay systems have been struggling to find adoption, and despite Tim Cook proclaiming 2015 as the "year of Apple Pay", Apple's mobile payment system is following the same slow growth pattern as everyone else. Of course, to hear Apple spin it, Apple Pay is doing quite well, but retailers and analysts aren't telling the same story as Apple.
In a statement, Apple said that Apple pay was seeing "continued, double-digit monthly growth in Apple Pay transactions since launch" and even noted their ubiquitous customer satisfaction surveys show that Apple Pay has a 98% satisfaction rating. Both of those statements are likely accurate, but according to researcher Aite Group, that double-digit growth has only added up to Apple Pay making up 1% of all payment transactions in the U.S.. And, users who have tried Apple Pay may have a 98% satisfaction rating, but many surveys show that the majority of users have never even tried the service.
None of this should be surprising though. Google notably claimed that
Wallet transactions doubled
once it was opened up for use with all credit and debit cards, but as with Apple Pay now, it's very easy to double a number that isn't all that big to begin with. But, the future is still bright for mobile payment systems, be it Apple Pay, Samsung Pay, or even Android Pay, because the fact is that the install base for tap-to-pay terminals is still quite low in the U.S.. Retailers in the U.S. were supposed to
make the switch to EMV terminals by October 1st
in order to avoid the fraud liability shift, but most have yet to make the change. Once those terminals are in place, far more places will accept tap-to-pay, which should help growth of all options.