Foldable phones hold the key to Radically Better Smartphone Cameras
9
This article may contain personal views and opinion from the author.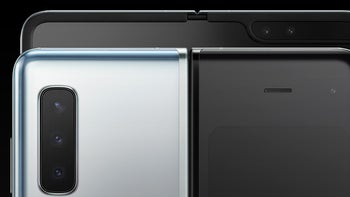 Smartphone cameras have evolved tremendously in the past few years, but something is holding them back and they cannot quite match a dedicated camera just yet.
I know exactly what that one thing is and I think that foldable phones hold the key to that next level smartphone camera experience.
Smartphones have made great improvements in photo and video quality despite their limitations. Clever software tricks, increasingly more complex camera algorithms and video stabilization systems have helped boost smartphone cameras tremendously, but one thing hasn't changed and that one thing is sensor size.
There is just one way to get better phone cameras: a bigger sensor
See, photography at its most fundamental form is pure physics. The size of each individual
pixel
in the camera sensor defines how much light can be absorbed, it defines the quality of an image and it defines the overall characteristics of a camera. You can tweak that via software, but fundamentally, you cannot change the physics.
So if you asked me about the one thing phone makers could do to bring an instant improvement in camera quality, I would answer without hesitation: increase the sensor size!
But a larger sensor size would also make for a much thicker phone. So... how do we solve that conundrum?
I think that foldable phones may hold the key: the new Samsung
Galaxy Fold
for instance measures a whopping 0.6 inches (15.5mm) thick when folded. This is more than 50% thicker than your average smartphone. And of course that feels very thick, but it's kind of a necessity in order to have the foldable phone experience. So... why not embrace it? Why not use the necessary thick form factor to - finally! - bring a much larger, say a 1" sensor on a smartphone?
How can this be done when each half of the phone is rather thick? Well, why not embrace the thickness that you have anyway and add a static element to the whole design where you'd have the huge camera sensor?
Huawei's
Mate X
design, for example, has a static element, a grip which is quite thick and is a perfect opportunity to implement a huge camera sensor.
This has the potential to truly "rewrite the rules of photography" (as a certain company promised recently) almost overnight.
Galaxy Fold: exciting screen, not so exciting cameras
This is also why I think that the Galaxy Fold,
as exciting as it is
, is also one big missed opportunity. The $2,000 phone of the future ships with... the same camera setup as the
Galaxy S10
. And it's a good camera, don't get me wrong, but it's not $2,000-level good! It's not revolutionary.
So here is my appeal to phone makers: foldable phones
need
to be thick. Embrace it and use it to the fullest by adding a large camera sensor that would change the smartphone camera landscape once and for all. Millions will thank you later with their dollar.