Fleksy keyboard is back from the dead and it doesn't even look like a zombie!
4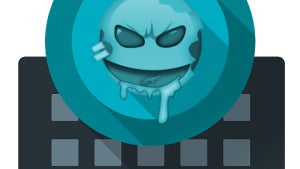 For about a year now, Fleksy has been in limbo. The "
fastest keyboard in the world
" was
bought out by Pinterest
, which also obtained its development team. It was speculated that Pinterest is only interested in the talent behind the app and would leave Fleksy in hibernation for an undetermined amount of time.
Fast forward to today, Fleksy has changed hands again. This time, it has been obtained by rival keyboard developer Thingthing. The latter has its own app up on the App Store — a keyboard, which allows multi-tasking — you can pull links, files, and pictures from within your apps thanks to a utility key row. It also has advanced autocorrect algorithms, as well as a GIF browser and stickers, of course.
According to blog posts from both Fleksy and Thingthing, the Fleksy keyboard will remain the same magical fast-typer that it is now, but will be merged with the Thingthing keyboard's technology for accessing various apps from within the keyboard (they call it Keyboard as a Platform technology).
How long it would take Fleksy to show its new colors is unknown, but hey — at least it's back to life!