Five free, feature-rich alternatives to Gmail for Android
6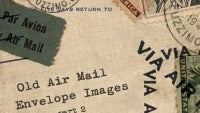 Most Android phones in Western markets come with at least two email clients - it's the stock email app, or Gmail. Usually, the stock email app is kind of simple and limited, while Gmail does Google's own email service best and forgets about the rest. Of course, there are many alternative apps on disposal, and some of them can be better, more elaborate, and - perhaps most importantly - can support multiple inboxes from different mail service providers without making a mess organizing all those messages. Others have gesture controls for faster, more efficient work. And others just look nicer.
Whatever you're looking for, there's an app for that, and probably an alternative to that app. So here, we'll have a look at five alternatives to Gmail for Android users that we think are worth the attention. Check them out, you've got nothing to lose, as all the apps are free.
AquaMail offers easy account setup for popular email services including Gmail, Yahoo, Hotmail, FastMail, Apple mail services (@me.com / @mac.com), GMX, AOL, and more via standard Internet email protocols (IMAP, POP3, SMTP), as well as Microsoft's EWS (Exchange Web Services) protocol. Meanwhile, Microsoft Exchange is supported via IMAP or EWS, which includes access to server side contacts (personal and global, with search), and Calendar sync. The app plays well with other email apps that you may be using to access your IMAP or EWS mailboxes. It uses existing folder structures to synchronize drafts, sent, and deleted messages.
MailDroid might be well known to some, but it isn't showing its age. It covers a huge amount of functionality, including IMAP Idle Push for servers that support it; Saving and Downloading attachments from email to SD card; Spell Checking; Search online and offline email; Password protection; Cloud storage integration (dropbox, box.net, google drive); Custom themes using the MailDroid Theme Plugin; And more - but what else do you need, really?
A modern email app, this one works with all popular email providers and delivers instant push notifications for all types of email, regardless of the service you're using. CloudMagic is integrated with notetaking and tasking apps, such as Wunderlist, Todoist, Evernote, OneNote, and many more apps. It comes complete with support for Microsoft Exchange, custom folder sync settings, and optimization that sees emails pushed from the cloud instead of constant polling.
Mailbox aims to be light, fast, and mobile-friendly with a combination of gesture control and mobile-friendly layout. Like in Gmail, you can Quickly swipe messages to your archive or trash folders. Mailbox learns from your usage patterns to automate common actions - mute conversations you don't care about, snooze messages from someone until a given period expires, or route all of your receipts to a list. If you want a wide plate of email options, look no further than this app.
myMail supports all major email providers and any other IMAP or POP3-enabled mailbox - at the same time. The app is designed specifically to keep all your mail securely in one place. Our email client allows you to preview, read, reply and forward your messages as well as to add and view attachments. myMail also has real-time push notifications support, contacts' avatars, local and server-side search, integrated file browser for attachments, ActiveSync protocol support, labels & filters, and a short, sweet @my.com email address (if you want one).