Five awesome new features in the Samsung Galaxy S III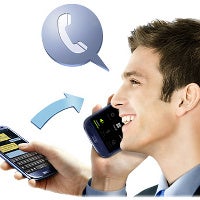 The Samsung Galaxy S III is here and it's not just about the hardware – this time Samsung got serious about adding new software features and a couple of nice tweaks to the overall experience. Five of them caught our attention for either bridging the gap with competition or coming up with totally new ideas. And when you think about it, it's the overall smoothness and functionality of a platform, not just the hardware guts that define it.
Of course, we've only scratched the surface with what we think is really some neat new features, but there's plenty of apps and functionality that we left out. PopUp Play for example allows you to play a video on top of what you're doing at all times, but we just don't see much real value in that, so we've skipped it. Others like S Health are welcome additions, but couldn't fit into the tight top five format, so make sure to let us know what's important for you in the comments below. Now, with no further ado, here's five areas where Samsung brought additional value and why that matters.