Fitbit withdraws its request with the ITC to block Jawbone's imports to the U.S.
1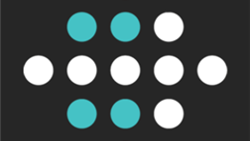 Last year, wearable maker Fitbit filed a complaint with the ITC, asking it to ban former rival Jawbone's imports to the U.S. because of a patent infringement issue. Both companies make fitness trackers. But Jawbone has been having a tougher time than Fitbit to say the least. During this year's third quarter, Fitbit owned a leading 23% of the global wearables market according to IDC. Jawbone's slice of the pie was too low to be broken out separately.
With Jawbone's lack of success, Fitbit announced on Friday that it was no longer seeking to take legal action against the company because of the perilous financial condition that Jawbone finds itself in. The latter no longer sells wearable activity trackers or other products in that category. Instead, Jawbone will apparently focus on wireless headphones and speakers.
Fitbit's filings claimed that Jawbone had infringed on its patents for a heart rate monitor and for a system that keeps track of physical activity. Jawbone retaliated by filing a total of three suits against Fitbit in the space of two months last year. In these suits, Jawbone accused Fitbit of hiring away its employees to learn trade secrets, financial data, supply chain information and more. Despite Fitbit's decision to withdraw its case, Jawbone says that it will continue its action in California state court that charges its former rival with stealing trade secrets.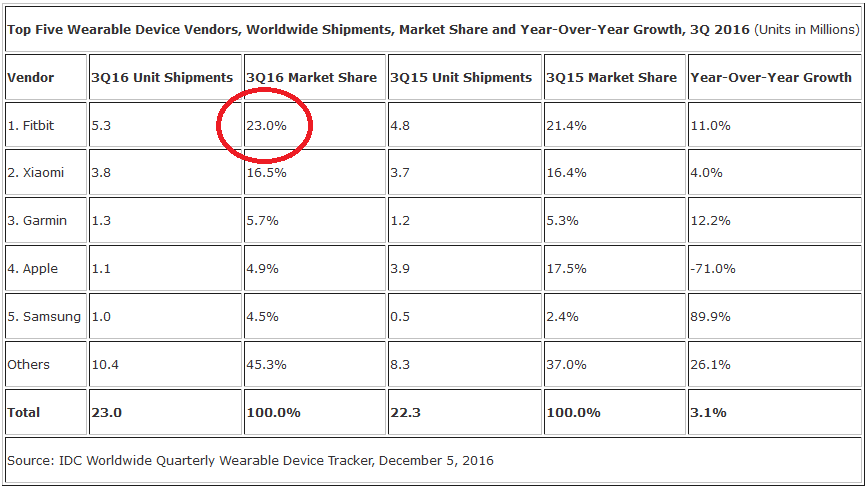 Fitbit led the global wearables market share during the third quarter
source:
CNET
,
IDC