Fitbit Charge 3 hands-on preview: light and comfortable, this is Fitbit's best tracker
2
The Charge is the most popular fitness tracker that Fitbit makes and today, for the first time, we got to see its newest edition: the Charge 3, a sleek and stylish fitness tracker that you can wear at the gym or even pair up with a leather band and wear at office meetings.
From afar, the Charge 3 actually looks a lot like its predecessor, the Charge 2, but take a closer look and you will notice big improvements in the screen and responsiveness of the tracker. It's also very lightweight and very comfortable to wear for even longer periods of time, a huge advantage for a gadget that you are supposed to wear day and night (it tracks your sleep too).
Fitbit even goes on to characterize the Charge 3 as almost a smartwatch, but with one clear distinction: a much longer battery life of up to 7 days (officially).
Charge 3 Highlights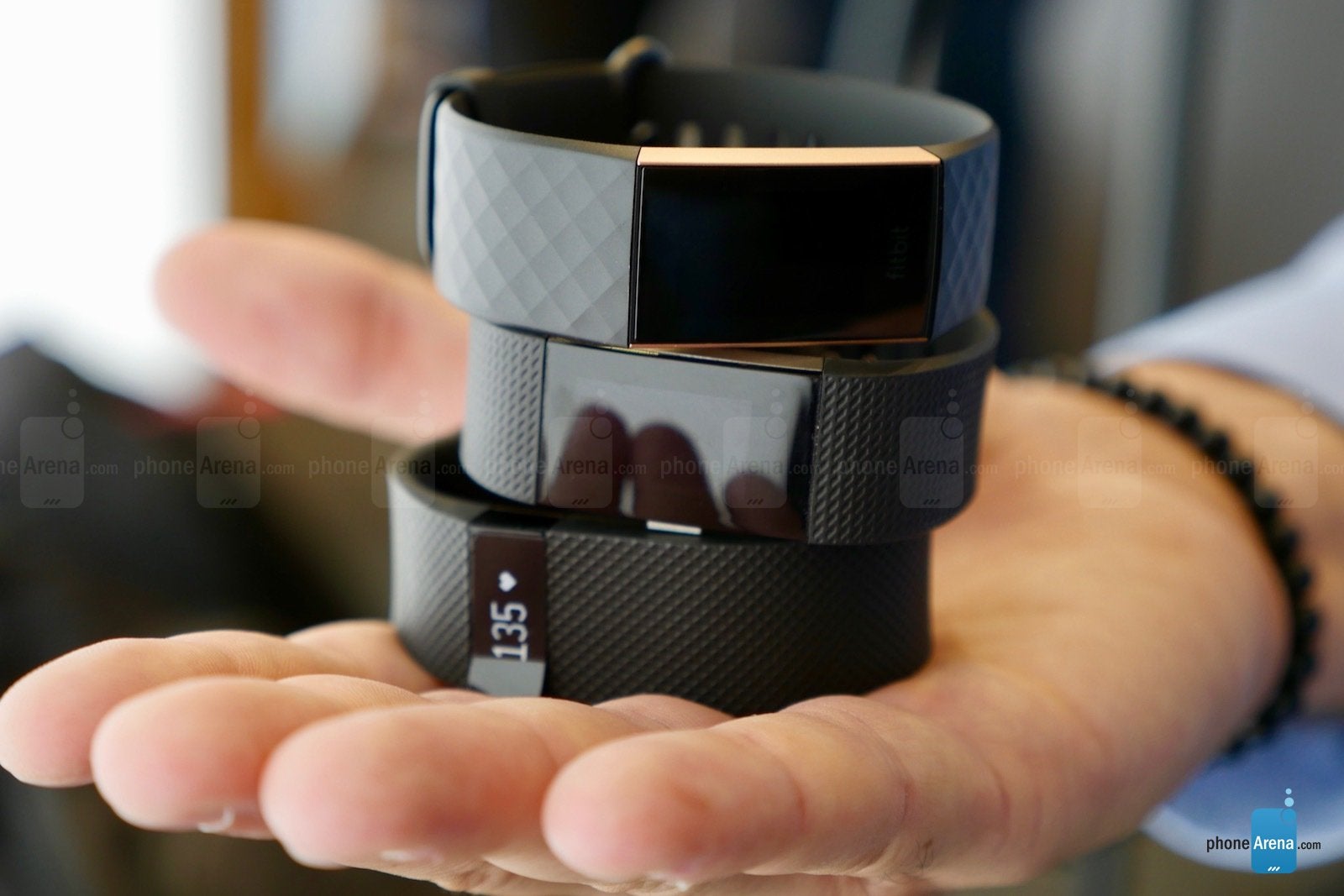 Fitbit Charge 3 on top, Charge 2 in the middle, original Charge at the bottom
Enough with the introduction, let's go through the main highlights of what could be the best fitness tracker for everyone in 2018:
More elegant design
40% bigger screen than Charge 2, supports touch and grayscale colors
15+ exercise tracking (running, swimming, interval training, etc)
You can swim with it in the pool
Period tracking
24/7 heart rate tracking, including sleep tracking and HR zones
SpO2 blood oxygen saturation meter
Water resistant (fresh water, up to 50 meters)
Smartphone notifications and Quick Replies (replies are Android only)
And there is one missing feature that we have to mention right away: there's no GPS on board, so if you need to track your runs, you would have to carry a phone with you to do that.
Tracking and Functionality
The new Charge 3 is a tracker and it's one that is not meant you tinker around with much: you do have a very useful Timeline overview of your daily activity (just scroll down from the main screen), and swiping left gives you shortcuts to exercise tracking, a new guided breathing sessions mode for relaxation, weather, alarms and... that's about it!
You navigate around the Charge with swipes on the screen and you also have a button on the side, but this one is a virtual key, there are no clicking buttons here and Fitbit says this made it easy to have a tighter, waterproof device. To go back, you tap on the key, but we found it easier to just kind of squeeze the tracker and we got a very distinct, nice haptic feedback.
For our short time wearing it, we were happy to see that the Charge 3 would not overload us with information. Yes, you do get buzzes for notifications and the option for quick replies (interestingly, replies only works with Android devices), but you don't feel constantly distracted by this device.
15 types of exercises and automatic tracking
You still have the stats and those are some very detailed statistics, but they are all in the app. Fitbit's app is excellent: it gives you a big overview of your daily stats, but you can then dig deeper in your heart rate variations through each day, so you know much better what is normal for your in the long term and can easily spot any irregularities; you can dig deeper in your sleeping patterns if you wear the Charge 3 while sleeping; and you can get very detailed breakdown of heart rate zones which are important so that you don't overtrain.
Good news is that you get automatic tracking for 15 different types of exercises including running, swimming, cycling, interval training and more. The Charge is water-proof, so you can use it in the swimming pool too. We did nog get a chance to test the heart rate monitor on the Charge 3 against a chest strap just yet, but initial readings looked accurate.
The new thing in the Charge 3 is that it now also comes with support for period tracking, something that women will appreciate having.
Bands: from elegant leather to dotted sporty ones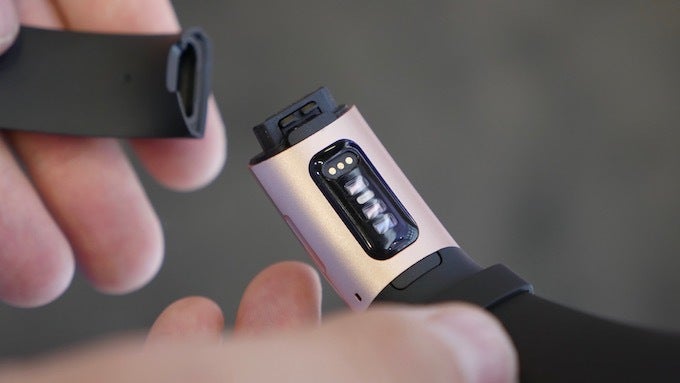 The Charge 3 comes with a very comfortable silicon band that has a nice pattern to it and feels better than the band on the Charge 2.
It's also plug-and-play, and so are all other bands for the Charge 3. We have tried swapping bands and it's all very easy and quick: a simple tap on the button towards the base, and the band pops off and you can replace it with a different one.
You have a few different styles of bands: a dotted sport band for $30, a woven band for $35 and a Horween leather one for $50. All reasonable prices for some good looking bands.
Price and Release Date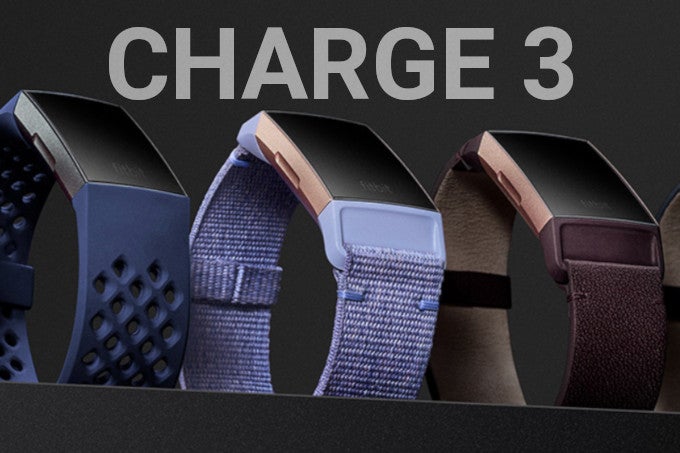 As you can probably already tell, we are excited about the new Fitbit Charge 3, but it's still a few months away from its official launch that is set for October.
The price is set at $150 for the regular Charge 3 and $170 for the special edition, with the only difference between the two being the support for NFC and Fitbit Pay in the pricier model.
| Fitbit Charge 3 Prices | USA | UK | Europe |
| --- | --- | --- | --- |
| Regular Edition | $150 | £130 | €150 |
| Special Edition | $170 | £150 | €170 |