FitBit recalls Force wristband
3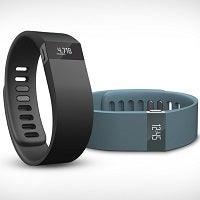 Due to reports of skin irritation, FitBit is recalling the Force wristband and issuing refunds voluntarily. Despite the materials meeting what FitBit called the "most stringent regulartory standards," it appears that some folks are reacting with a "contact dermatitis."
FitBit CEO, James Park, noted in a letter that less than 2% of FitBit Force customers have reported a problem. That was apparently enough for the company to issue a recall and halt sales since there has not been a final determination as to what might be causing the skin irritation.
It is possible that some people are reacting to the nickel or steel (dubbed as surgical grade) used. Or there may be an issue with the adhesives used to assemble the FitBit Force. The FitBit Force is the flagship activity tracker. It monitors activity during the day and sleep patterns at night.
It wirelessly synchronizes with your computer and smartphone so you can track progress towards goals you set for yourself. If you have a FitBit force, you can return it and get a refund by filling out the form that is accessible via the source link, or call 888-656-6381. The refund is valid regardless of where you purchased your FitBit Force.
sources:
FitBit
via
Ars Technica