First iPhone XS teardown gives away a smaller battery capacity than the X
22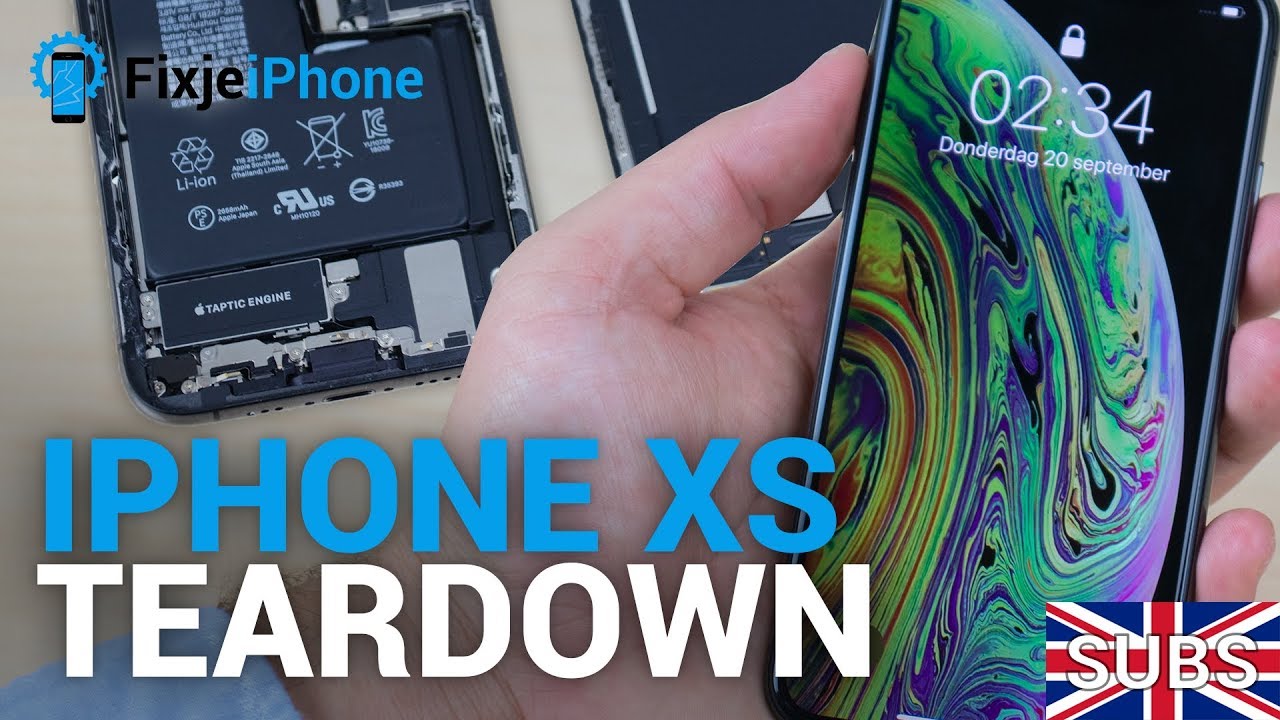 Ladies and gentlemen, the first teardown of the new 2018 Apple crop is here, and it is of the 5.8"
iPhone XS
. Is it the same inside as the
iPhone X
, does it sport the same battery capacity, did it blend? All pressing questions which the video above from the Dutch handyman FixjeiPhone answers with aplomb.
To that middle question - the L-shaped battery is a tad different than the 2716mAh capacity unit that is installed in the iPhone X. The repair guy that did the video and the label on the pack itself say 2658mAh, referring to the actual capacity. This is slightly smaller than on the X, even though there is no visible separator between the eventual battery sections like there is on the X.
The motherboard itself is incredibly tiny, considering it is carrying the world's most powerful mobile chipset - the
A12 Bionic
- and is situated a tad differently than it's slapped in the iPhone X.
Apple also outfitted the XS with a larger camera sensor, hence the bump on the back got a tad taller, which might present
issues with some snug fit older cases for the X
. The whole video can serve as a repair manual, too, should you decide you have a grand to throw down the drain trying to disassemble that pesky water-tight XS body.
Recommended Stories