First alleged camera samples of the upcoming Sony Sirius D6503 get compared with the Xperia Z1
8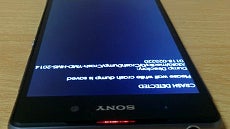 An upcoming Sony device, currently known as the D6503 'Sirius', has been showing up all over the place the last few weeks, with
numerous leaks
pointing to its existence. In a yet another leak, two alleged sample snaps shot with the Sirius were revealed earlier today, with an Xperia Z1 unit used as reference. Said to sport the same 20.7-megapixel shooter on its rear, the Sirius will likely be every bit the camera-centric device as the one before it. And while the sensor slapped on its back appears to be identical to the Xperia Z1's, software wizardry has proved an important factor in overall quality. Which is why we looked at the below snaps with a certain amount of interest.
Of course, such a device has not been officially confirmed by Sony itself, and yet that didn't stop leakers in the past from thoroughly revealing the Sony Xperia Z1 in its full, way before the device actually made it to the stage. At this point in time, we have a fairly good indication that the Sirius will serve as something along the lines of a mid-life cycle refresh to the Xperia Z1, making it all the more interesting.
As to the snaps themselves, we have two samples, both with Sony's Superior Auto mode and flash on -- one shot under what we'd call typical conditions, and the other -- in complete darkness. Obviously, and if we stipulate that these are indeed taken with a prototype of the Sony Sirius, we can definitely see some differences. For one, the Sirius seems to produce considerably brighter stills, though we obviously don't know if the author (xda-developers forum user iRimas) was careful to stage the shots as to be representative. The other snap, in a fully-dark room, produced the opposite results, however -- the Xperia Z1 ended up with a much brighter, more illuminated still, while the alleged Sony Sirius struggled in comparison. In any case, if these were indeed shot with the upcoming Sirius, it is likely still running an early version of the firmware. Take a look regardless.