First Vivo Xplay 3S batch released: Quad HD screen, camera samples and battery life get a review
22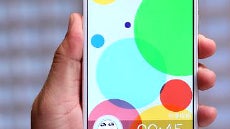 Vivo unveiled the first phone with a Quad HD (1440x2560 pixels) display
, to much fanfare not long ago, and the
Xplay 3S
is now
gradually trickling down
to early reviewers. The handset has been thoroughly examined by a Chinese tech blog, with somewhat unsurprising results.
While the reviewers praise the
6" Quad HD screen
's brightness, clarity and sharpness, they say that the difference between a "regular" 1080p display, and a 1440p one, is not at all visible when watching video, for instance. That's not hard to explain, given that most videos you'd load on or stream, are of the HD 720p, or at most the 1080p variety, so they can't do the 1440p screen justice.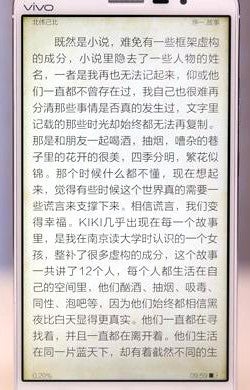 When zooming in on elaborate details, like the Chinese writing on the right, the 490ppi pixel density presented a more noticeable difference, mention the reviewers. Apart from the screen, the phone houses other top-shelf components, like a quad-core Snapdragon 800, which scored 35724 on AnTuTu, as well as 3 GB of RAM. The 13 MP camera on the back apparently offers plenty of shooting modes, too, like HDR photography, but also adds manual controls, like managing the shutter speed, for instance.
As usual, Vivo went the extra mile with the audio experience on its phone, equipping it with dual rear stereo speakers. Not only that, but those are powered by a really high quality audio chip - the ESS ES9018 - supplemented by a professional-grade OPA2604 amp, so
HTC One and Xperia Z2
might have a powerful competitor on their hands.
The site also reviewed the battery life with the 3200 mAh juicer, and the heating characteristics of the phone. Vivo Xplay 3S demonstrated very good standby times, and about 5-6 hours of intensive screen-on time, like playing games, or watching streaming video, which is on par with the average for the category. They also noticed that the phone heated a bit in the mid-section, where probably the processor is located, but nothing really unbearable.
Unfortunately, if you are mulling whether to grab one of those, the first batch of 1000 preordered Xplay 3S units was released today, and sold out immediately. You can put a preorder for $656 now, and hope you will
fit in the next release batch
, if you absolutely have to have the first phone with Quad HD display in your hands.
Recommended Stories