First Samsung Galaxy S8 leaked photo shows a nearly bezel-less phone
51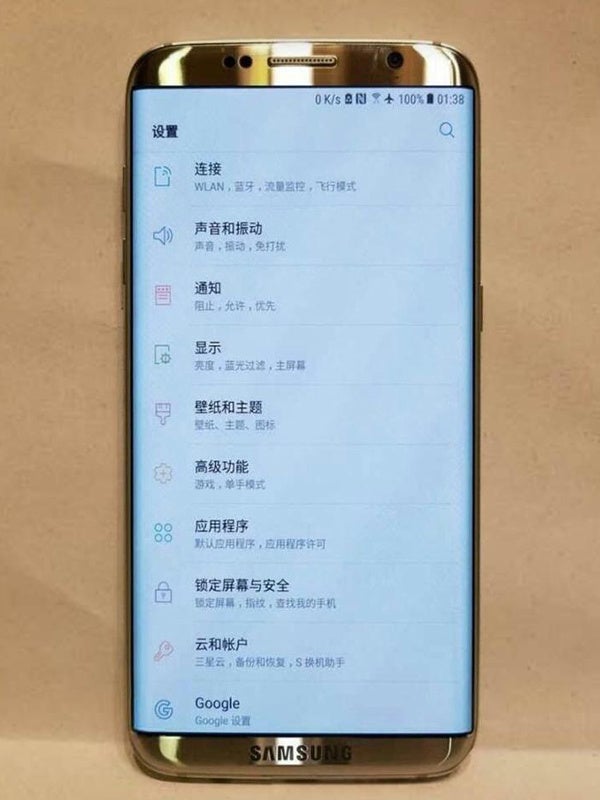 The Samsung Galaxy S8, the next big thing for Samsung, is expected to be officially announced in the near future - some say the announcement might come in late February, other say it has been
delayed to the middle of April due to shortage of components
, but one thing is clear: all eyes are on this phone. Especially after the exploding battery fiasco on the Galaxy Note 7.
Naturally, the Samsung Galaxy S8 is the subject of various speculations. Today, an alleged 'first picture' of the new phone has surfaced on Weibo, China's Twitter alternative.
So is this the Samsung Galaxy S8 that everybody is waiting for?
We don't know, but while there are some suspicious features, the leaked picture does look convincing. What raises some suspicion are the eerily similar looks of this alleged Galaxy S8 to the current Galaxy S7 Edge, so much so that it feels like somebody took a picture of that currently available phone and doctored it to look slightly different. But then again, Samsung never promised a design overhaul this year.
Then, there are the practical considerations: the physical home button is apparently gone, in tune with the recent rumors that Samsung will remove it in favor of an ultra-sonic finger reader embedded in the display. What brings some more serious questions are the missing capacitive on-screen navigation keys. One can only speculate and wonder where they have gone. Could Samsung replace them with gestures as in the iPhone? Only time will tell.
At the end of the day, though, what's clear is that it will not be too long until we know the answers to all of those questions as the Galaxy S8 announcement is looming closer.