First Nokia WP handset may launch in Q4 of this year, the company working very hard on a tablet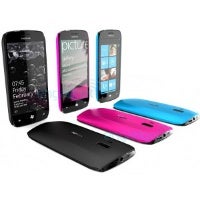 It's not easy to be Stephen Elop these days, though the cynics among you may point out the
nice little compensations
he has been receiving since becoming Nokia's CEO (these compensations are set to continue until October 2011) and claim that, ahem, it's not that hard to be Stephen Elop in these days of Nokia turmoil after all.
Either way, the man has dropped some nice hints about Nokia's short-term future, saying that
we may see the first Nokia phone powered by its principal OS - Windows Phone - in Q4 of 2011
. As for the tablet business and Nokia's place in it, he noted that the company is working very hard "on something that would be differentiating", emphasizing that the Finnish manufacturer doesn't want its tablet to be the 201 tablet out there.
To put things into context, here are the exact words of Nokia's CEO uttered during an interview for A-Plus, a Finnish show:
"There are now over 200 tablets in the marketplace and only one of them is doing really well."
He also said that Nokia has decided to release its future devices very shortly after their announcement:
"Our pattern now is to announce launch dates of products very close to availability. In the past, there have been longer lead times and that hasn't always worked out. It is possible [that we'll] see the first new phone in the last quarter of this year."
Although the first WP Nokia phone may launch in late 2011, it will be in 2012 when we will see Nokia devices powered by WP "shipping in volume".
As can be expected, Elop spent a part of the interview explaining Nokia's decision to outsource or sack some of its employees. All you have to do to watch it is to hit the source link below.
source:
YLE
via
WMPoweruser
and
MobileCrunch