First Meizu smartwatch gets leaked in alleged photos, could be announced August 10
14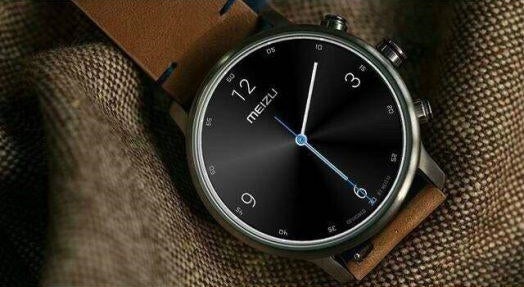 Smartwatches might be in an uncomfortable place right now, sales-wise, but this won't be stopping Meizu from putting out what looks like a compelling wearable! Alleged photos of the prominent Chinese smartphone maker's first smartwatch surfaced online, giving as a look at one finely designed circular smartwatch.
There's also a shot of the purported smartwatch's retail packaging – a gray circular box stamped with the Meizu logo. It looks quite appropriate for the device, though we can't help but wonder why the source wouldn't let us have a peek inside. Perhaps they have their reasons!
Regardless, the watch will feature customizable wallpapers, tan leather straps, and three control buttons to the right of the watch body. According to rumors, the wearable will be powered by a Rockchip RK6321 SoC with two Cortex A5 cores, which sounds rather modest. We'll have to assume the Meizu watch won't run Android Wear, as the platform strictly employs Qualcomm chips.
The wearable could be revealed August 10, as Meizu has sent out invites for an event. Allegedly, said event has to do with the upcoming Meizu Metal 2 smartphone – an affordable handset with a 5.5-inch, 1080p resolution screen that's driven by a MediaTek Helio P10 chip with 2GB of RAM and 16GB of storage in the base model. It seems we'll be hearing from Meizu pretty soon, so stay put for more news.
via
Xiaomi Today