Finnish carrier DNA to be the first to offer Sailfish flavored Jolla phones
11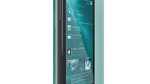 Finnish carrier DNA will be the first in the world to launch the
new Jolla phone with the working title "The Other Half"
. The handset is powered by the MeeGo based
Sailfish OS
and will be available later this year from DNA's online store, from DNA Kauppa stores and from selected DNA retail locations.
Jolla unveiled its new phone last month
and DNA had a hand in the design of it, relaying its customer's wishes directly to the Jolla design team. Last month Jolla started accepting pre-registrations and pre-orders at Jolla.com. By pre-registering, a person interested in the device leaves his email address and gets notified via email when the phone is available to be ordered. For 100 EUR ($134 USD), a buyer can reserve a Jolla "The Other Half" unit with no obligation to buy. The 100 EUR is deducted from the final purchase price.
"As a Finnish operator, we consider it important to support this new Finnish success story, in which we see enormous potential. The partnership with Jolla reflects DNA's manner of doing business and is a fantastic example of the way in which we want to be involved in interesting innovations that bring real added value to their users. We boldly apply this start-up mentality to our own operations as well."
-Pekka Väisänen, Vice President, DNA's Consumer Business
"
It is valuable to find a good operator as a partner in the domestic market. The cooperation between DNA and Jolla has been extremely rewarding, and we place particular value on the feedback regarding the wishes of customers, received from an operator that knows its clientele. Our two companies are equally enthusiastic about the launch of Jolla smart phones at DNA Stores nationwide during the last quarter
."-Tomi Pienimäki, CEO, Jolla
The device comes with a 4.5 inch display, an undisclosed dual-core processor, 16GB of native storage, an 8MP camera, a replaceable battery and 4G connectivity. The phone offers snap on halves which can change the color theme of the phone and even add new features. This is where the working title for the phone comes into play. With no contract, the handset is expected to cost 399 EUR ($512 USD).
MeeGo, as you might recall, was
the OS behind the Nokia N9
and years before BlackBerry 10 was launched, it featured gesture based navigation. Despite some fairly good reviews, Nokia CEO Stephen Elop
was already convinced that Windows Phone was the direction in which Nokia was heading
and
let the MeeGo team leave Nokia
.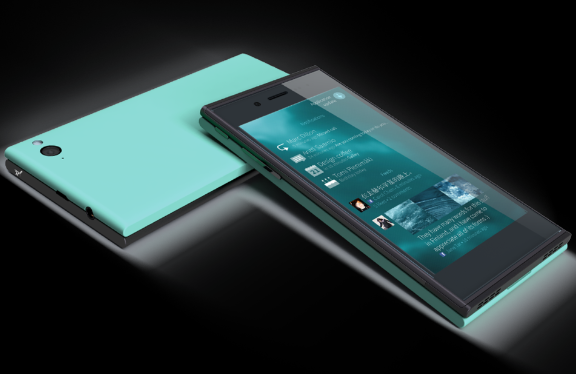 Jolla's new Sailfish OS powered phone
source:
Jolla
via
Engadget