MeeGo head, team leave Nokia, it's the end of the platform
21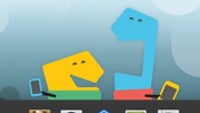 Yesterday, we saw MeeGo version 1.3 roll out to the handful of users who picked a Nokia N9 despite Nokia selling it in very limited markets, and today we hear about the
head of the MeeGo project
, Sotiris Makrygiannis, along with his fellow team members leaving the Finns.
Makrygiannis and his team are the people behind the Nokia N9, which brought that unique unibdoy polycarbonate design later to the Lumia series. Some of the most advanced and experimental Nokia devices like N770, N800, N810, N900 and N950 are all their creation. Those were among the first "Internet tablets" for Nokia, showing us what the future could look like, so there is definitely a lot to thank the team for. Maemo forums currently holds a thread where various people can join in and send their 'Thank you' and best wishes to that great team.
What's left of MeeGo, is now controlled by Samsung and Intel with their upcoming Tizen operating system. So, that's one direction where this team could go.
It seems that the exodus of talent from Nokia is only accelerating in the last months, as the Windows Phone strategy picked by chief executive Stephen Elop practically killed all other development at Nokia, but so far fails to give meaningful sales to make up for dying Symbian.
source:
Maemo forums