Finally! Pull down the Note 8 or S8 notification bars from anywhere on the screen
24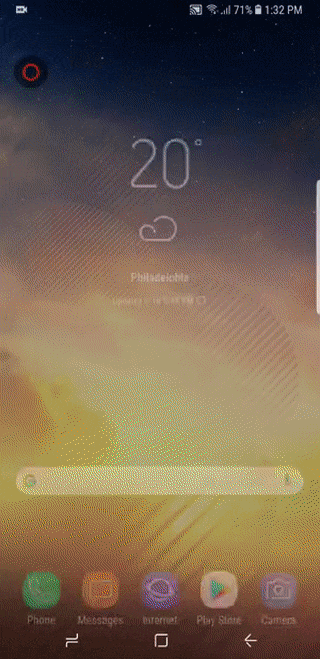 We have been whining about the lack of a pull-down notification bar gesture from anywhere on a Samsung phone screen for a while now, but this fever reached a crescendo mode with the big and tall
Galaxy Note 8
or
Galaxy S8+
.
For some reason, Samsung decided that it is a good idea to introduce swipe up and down gestures anywhere on the home screen, but these did the same thing - pulling the app drawer - as you can see in the short GIF here. To bring down the notification bar, you had to stretch all the way up to the top of the screen, which, on a large handset like the Note 8, involves palm gymnastics, or engaging both hands.
The latest
Experience UI
update for the Note 8 and the other flagship Galaxies, however, changes the pull down gesture to unroll the notification/status bar shade from anywhere you swipe on the homescreen, hooray! Here's what you need to do to get this welcome change to Samsung's newest interface on your Galaxy Note 8, or S8/S8+:
2. Go to Settings>Display>Home screen, and turn on the "Quick-open notification panel" option;
3. Go to the home screen, swipe down anywhere your thumb actually reaches to pull the notification bar, then swipe once again to unfurl the second layer;
4. Swipe up to roll the status bar back at the top.
That's it, you can thank us later, but the mind-boggling omission of this extremely useful gesture that any Chinese interface already has, is seemingly a history for Samsung, and we only have the above-mentioned whining from users and the tech blogosphere to thank for its introduction on Samsung's storied interface.