Feedly adds 500,000 new users in 48 hours after Google announces Reader shut down
2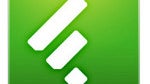 Last week, when
Google announced that it was shutting down Google Reader starting on July 1st
, fans of the RSS feed were so upset that they
started petitions to keep the service alive
. Immediately after the announcement was made by Google on Wednesday, news aggregating site
Feedly
said that it would try to clone the Google Reader API called Normandy. Feedly's desire to replace Google Reader has resulted in 500,000 new subscribers in just 48 hours. Feedly is now using ten times the bandwidth it was using before Google's announcement. The app is now the number one free app in the Apple App Store.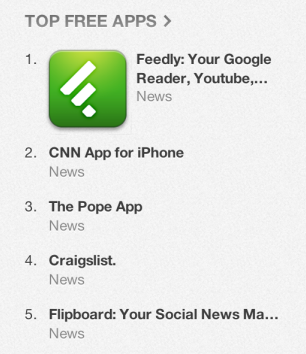 Feedly is the top free app at the Apple App Store
Feedly's blog mentions what its goals are for the next 30 days. First is keeping the service up with all of the new subscribers, second is listening to new members for suggestions and the third is to add new features weekly. In the meantime, if Google Readers switch to Feedly before the former expires on July 1st, users will be able to
seamlesly transition
to Feedly.
Besides Feedly, other possible replacements for Google Reader include Zite which added a Google Reader section that offers a basic service without using the Google Reader infrastructure. Digg is working on its own reader and API and NewsBlur is expecting such a crush of new subscribers that it plans on adding 14 new servers to its server farm. With all of the time and money spent by these sites trying to replace Google Reader, wouldn't it be funny if Google decided that with all of the petitions and the number of new accounts opened by other sites, it decided to give Reader another shot?
source:
Feedly
via
electronista