Federal Court limits Apple's downside in upcoming infringement trial against Qualcomm
36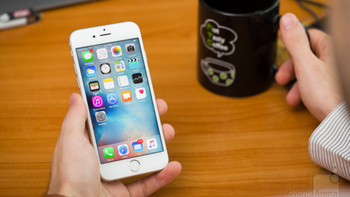 Apple and Qualcomm are scheduled to square off next month in a lawsuit filed by the chip maker that claims Apple infringed on multiple Qualcomm patents. Today a federal judge made some rulings in Apple's favor. A motion filed by Apple and granted by the judge, prevents Qualcomm from seeking compensation for any infringement that might have occurred before the suit was filed in 2017.
As reported by Bloomberg
, the judge also threw out one of the infringement charges filed against Apple, essentially stating that the latter did not illegally use that specific Qualcomm patent. That still leaves a number of Qualcomm patents related to graphics processing and energy efficiency that the court can find Apple used without permission. These patents are not of the standard-essential type that Apple is suing Qualcomm about in other trials. Standard-essential patents are those that a manufacturer needs to license to make sure that its product meets technical standards; these patents are supposed to be licensed on a Fair, Reasonable and Non-Discriminatory (FRAND) basis.
Additionally, the International Trade Commission (ITC) today announced that on March 26th, it will issue final rulings on the first two patent infringement cases that Qualcomm brought against Apple. The decision was originally due on February 19th, but was pushed back due to the government shutdown.
The ITC is also reviewing a ruling made in September by Judge Thomas Pender
, who ruled that Apple infringed on one Qualcomm patent, but did not infringe on another two patents. Despite finding Apple liable for infringing on that one patent, Judge Pender said that it would be against the public interest to ban the sale of iPhone handsets in the U.S.
Recommended Stories