Features smartphone makers brag with, and their Android alternatives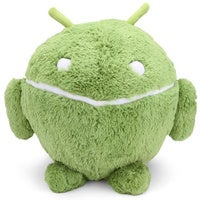 There are tons of things that major smartphone makers try to attract a consumer's attention with. That process usually involves quite a lot of bragging: how gynormous of a screen the company's product has, how incredibly long its battery will last on a single charge, how astonishingly good are the photos that it takes, among other hyperbole-rich statements. In addition, often there are exclusive apps and features bundled, which is another trick for manufacturers to make a buyer pick their smartphone instead of the competitor's offering. Some of these apps and features are just useless gimmicks, but others can be quite useful.
And you know what, just because a company is launching a product with exclusive features, that doesn't mean that alternative apps haven't been already made. In fact, that is what we have collected today: a handful of Android apps that emulate the functionality of features that companies like to brag with. Go ahead and check them out in the slideshow below, and as always, drop us a line in the comments in case you know any apps that should have been on our list.