A crazy 100W phone charging tech is arriving Monday under anticlimactic name
14
Just think about these words - Dash, Warp, Vooc - what do they speak to you? Great exotic marketing for the ultrafast phone charging technology of Oppo, OnePlus and the likes, of course. And now, "Mi Charge Turbo." Which ones do you like better?
While not very creative in the naming department, Xiaomi's upcoming fast charging technology is the fastest of them all. Not long ago, the company demonstrated a whopping 100W charger topping off a huge phone battery with blazing speeds.
That's actually the limit of what the current USB-C Power Delivery standard can offer, and almost double the most powerful phone charging currently on offer - the 55W that Oppo's
Find X Lamborghini
edition can take.
The "Charge Turbo" may one up it as soon as this coming Monday, as Xiaomi
teased
it will unveil the technology on September 9, together with the "Xiaomi 5G era," whatever that means.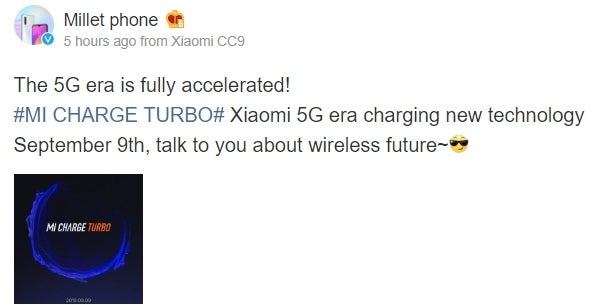 We will keep our ears to the ground for the grand announcement, and will let you know how fast will the phones on stage charge before they burst into the flames of mobile glory. In the meantime, you can enjoy the "Mi Charge Turbo" prototype showcased in the teaser video above.