Fastest charging phones (2016 edition)
52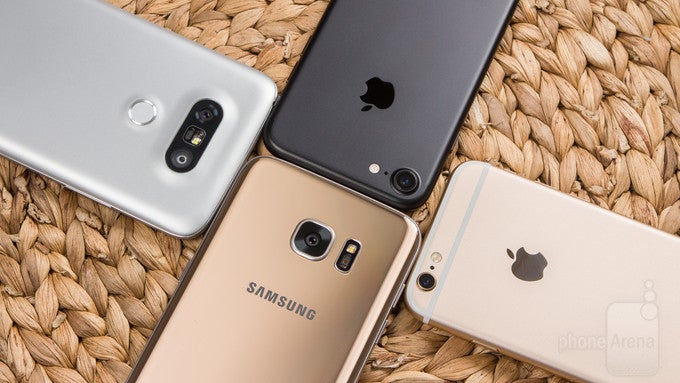 While the phone is probably the single modern device that has undergone the most profound and significant change in the past 20 or so years, there is one component inside it that has not caught up with the fast progress in chip and camera designs. We're talking about the Lithium-Ion battery, of course, the trusty power source that keeps your device running.
Well... at least most people considered it trust-worthy until the Samsung Galaxy Note 7 fiasco, which made us realize that even a technology as proven as the Lithium-Ion battery cell when pushed to its limits can malfunction in shocking ways.
And pushing the technology is what many did with one particular aspect of batteries: fast charging. Qualcomm, maker of the popular on Android Snapdragon chips, has introduced its fast Quick Charge 3.0 at the end of 2015, and many flagship phones this year support it. There are also others with their own, proprietary fast charging solutions. At the end of the day, though, it is clear that there are significant advantages coming with quick charging: you no longer need to put your phone for a full night charge. You can just give it a 30-minute recharge at lunch or in the evening, and get a significant battery re-fill.
With all this in mind, we looked at all the major flagships in 2016 to find the ones that are fastest to recharge and won't keep you waiting long. Take a look.
Right from the onset, it's clear that there are really three phones that are in a league of their own when it comes to fast charging: the Moto Z Droid Edition, the OnePlus 3, and the LG G5, each of them taking around or less than an hour and 15 minutes to get fully re-charged from 0 to 100%.
That's a remarkable score, especially when you consider that battery charging is not a linear process: you get a faster charge at first, while the last few percentage points are the slowest to fill up.
It's also worth pointing out that the world's best selling flagship phone, the iPhone 7, still does not support any form of fast charging and takes a painfully slow 2 hours and 20 minutes to recharge fully. The iPhone 7 Plus takes even longer: an excruciating three hours and 17 minutes for a full charge. This is definitely one key area where Apple's devices seem to lag behind Android phones significantly.
With all this in mind, we were also curious to see whether there is any improvement in phone charging speeds this year when compared against the previous one.
Interestingly, looking back at the most notable phones from last year, we see that the LG V10 stands tall and is actually one of the fastest phones we have to date: it was faster than all of 2016 devices, taking just an hour and 5 minutes to get its battery fully recharged.
Overall, we do see some differences, and it does seem that there are some slight improvements. Let's see whether those lagging sorely behind can catch up with modern fast-charging speeds in 2017.