Fast Search for Android pulls off quick searches for files, apps, and contacts
2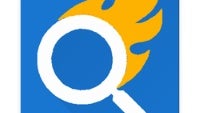 If you often search your Android device for files and applications, Google Now can get you pretty far along. But that's not to say there aren't alternatives that may be better or more convenient for you. Check out the newly released Fast Search, for example. It's an open-source app that's incredibly fast to scan your device's internal storage for files, applications, and contacts, whose names include the query you input.
Fast Search is so fast because it's able to index the data on your device in a local database. Indexing also happens really quickly, and helps for very fast searches, as the app doesn't have to prowl through the file system to search for stuff. Files you've found can be opened, renamed, or deleted.
Moreover, the app has a nice, if a bit un-polished Material user interface. The rough graphical kinks here and there are, arguably, balanced by the presence of Homer Simpson rearing his head when none of the files, apps, or contacts you're looking for have been found.
If you feel like giving Fast Search a try, download the .apk file from the app's XDA Developers thread, and give it a spin!