Fans vote best Tegra games, results are in
6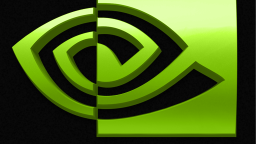 Nvidia set up its Tegra Zone with the simple goal to bring games standing out with their graphics and overall experience to users without leaving them in the woods of Android's Google Play, and now those very same users voted about their favorite Tegra Zone games.
The results are in in all three categories and the winners probably won't surprise anyone. Nvidia let games compete in graphics, gameplay and overplay categories. The big winner? Tegra Zone users favored Grand Theft Auto III, and Shadowgun THD.
The two games were voted in a competition with titles such as Dark Meadow and Vendetta Online. The lucky winners got the Asus Transformer Pad with a keyboard dock as a gift. Additionally, a "Nvidia-green" (which should be something like Samsung-blue) Jambox speaker and Logitech wireless controller were among the prizes.
Check out the breakdown of the winners by categories below and let us know - do you agree? Which is your favorite Tegra Zone game?