Fan of Imgur? Brand new, improved app for Android due out June 2
4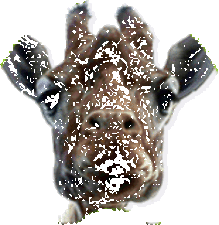 If you are an avid Internet user, chances are that you've stumbled upon Imgur at least once in your endeavors on the web - it's not only one of the most user-friendly and appealing visual story-telling community that are completely free to use, it's also home to one of the friendliest user communities. It hosts countless memes, completely random images, and GIFs, making it a place where you can easily waste hours and never get bored. Bye, bye, productivity!
As most popular websites out there, Imgur is also available on mobile devices; apart from official apps for Android and iOS, there are a lot client apps that allow you to easily browse it and procrastinate. Unfortunately, the official Android app is a bit disappointing, as it has a lot of issues, usually tending to put users in endless loops and preventing them from commenting or upvoting content.
Well, avid Imgurers that sport an Android device will get treated to a brand new, "fully native" app soon. The developer, Imgur's Android team, claimed that it's perfectly aware of all the flaws of the existing one that mar the user experience. As the dev team put is, the new one will come with no such issues. Wonder when the app will arrive? Pretty soon - the Play Store gets is on June 2.