Fan-made Apple iPhone 7 renders envision several new design features
69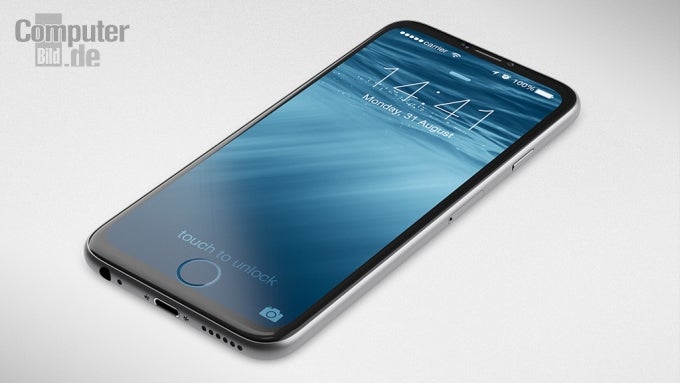 Lately, there has been a bit of controversy regarding what Apple could have in store for its 2015 iPhone line-up. While many suggest that Apple will follow tradition and release similarly-looking iPhones with updated internals later this year, others suggest that the Cupertino-based manufacturer will break its pattern and jump straight to the iPhone 7 series. Whichever turns out to be the case, the next-generation iPhones are probably still a long way off. However, this hasn't stopped designer Martin Hajek from creating some stunning renders of what Apple's iPhone 7 could look like.
The main attraction of these fan-made iPhone 7 renders is a redesigned home button, one that is imagined to be part of the display. Apple was recently awarded a patent for a technology that allows a
fingerprint-sensing layer to be integrated under the display
, and this probably served as the basis for the designer's imagination.
Other iPhone 7 design features imagined by the German designer include a front panel dominated by the display. The bezels are kept to a bare minimum, including here the top bezel, which houses the front-facing camera and the proximity sensor. The designer also imagined an illuminated Apple logo on the back, envisioning that this could be deactivated by the user from the settings. Based on
Apple's acquisition of smart camera company Linx
, the designer also imagined that the iPhone 7 could come with a dual-lens camera setup on the back.
These fan-made Apple iPhone 7 renders were created by designer Martin Hajek for German tech blog ComputerBild.de: