Facebook's answer to Snapchat appears in App Store, then disappears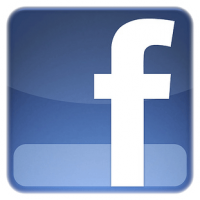 We all know that Snapchat sends out a photo with a caption, or a video, and quickly self-destructs after it is viewed. Last November,
Snapchat was rumored to have turned down a $3 billion acquisition bid from Facebook
. Rebuffed by Snapchat, Facebook decided to build a similar app of its own. Called Slingshot, the app has the same features as Snapchat, including the ability to draw or add a caption to the disappearing message.
Facebook itself pulled off a Snapchat-like feat on Monday, when it posted Slingshot on the App Store in a few countries, only to pull it shortly thereafter. Before it was pulled, a few people got to take a look at the app. What they found out is that unlike Snapchat, before you get to read a message sent to you by someone, you must send that person a message first. When you are looking at a message, you can hit the "React" button to send an immediate response back to the sender of the original message.
"Earlier today, we accidentally released a version of Slingshot, a new app we're working on. With Slingshot, you'll be able to share everyday moments with lots of people at once. It'll be ready soon and we're excited for you to try it out."-Facebook
Not a trace of Slingshot remains in the App Store, and Facebook admits to mistakenly putting it up on Monday. The social networking firm said that Slingshot should be coming soon, and by all indications,it looks like most of the work has been done, including the design of Slingshot's icon.
source:
TheVerge