Facebook's Study program pays for information about the apps you use
3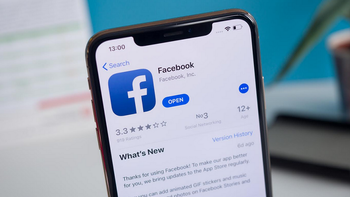 Facebook announced today
that it has launched a new app for Android users called Study from Facebook. The app will be used to help the company conduct market research and all participants will be paid. This isn't an app that you can download from the Google Play Store at any time. Instead, Facebook will be running ads online and if you click on one, you can register to download Study. But you still have to qualify, and if you do, the app will then show up in the Play Store like magic.
Those who do sign up will learn how the app works and what information it will collect. As the late Robin Williams might have said, "Transparency. What a concept." Facebook also is now sensitive to the use of teen data and will require that those installing Study be 18 years of age or older. And yes, participants will be able to opt out at any time. Right now, the program will be available only in the U.S. and India.
Facebook says that the information it collects will include:
Apps you've installed on your phone.
How much time you've spend on each app.
The country you live in, the device you use and the type of network your phone runs on.
App features that you employ.
The Study app will not collect user ID's, passwords, or content stored on your phone. The information is not sold to third parties, used to serve optimized ads, or added to a user's Facebook account if they have one.
"Approaching market research in a responsible way is really important. Transparency and handling people's information responsibly have guided how we've built Study from Facebook. We plan to take this same approach going forward with other market research projects that help us understand how people use different products and services."-Facebook
While Facebook doesn't say how much it will pay you for this data, it does say that participants will earn money for sharing how they use apps.