Facebook may ask you to upload a picture of your face to unlock a temporarily suspended account
3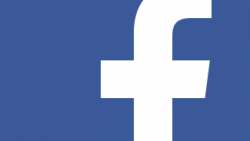 Well, they don't call it Facebook for nothing, do they? According to a Twitter user who received a tweet of a Facebook screenshot, the social media site is now requesting that users locked out of their Facebook page because of suspicious activity, upload a picture of their face. If the photo is deemed legitimate, the Facebook user will once again be able to access his Facebook page, and the photo is permanently deleted from Facebook's servers.
According to Facebook, the photo request is designed to find suspicious activity at certain points in the use of the app including the opening of an account, and when making a friend request. The demand for a photo is sent automatically, and Facebook looks to see if the photograph is "unique" among other tests, to determine if the account being temporarily suspended is legitimate. Photos are looked at manually and through automated methods.
What might set off bells and whistles is an account where all previous postings come from New York and all of a sudden, the posts are coming from another country altogether, say Russia. The photo requests started earlier this year, and when you get one it is accompanied by the following written comment: "You Can't Log In Right Now. We'll get in touch with you after we've reviewed your photo. You'll now be logged out of Facebook as a security precaution."
If you suspect that someone is messing with your Facebook account, go to Facebook.com/hacked.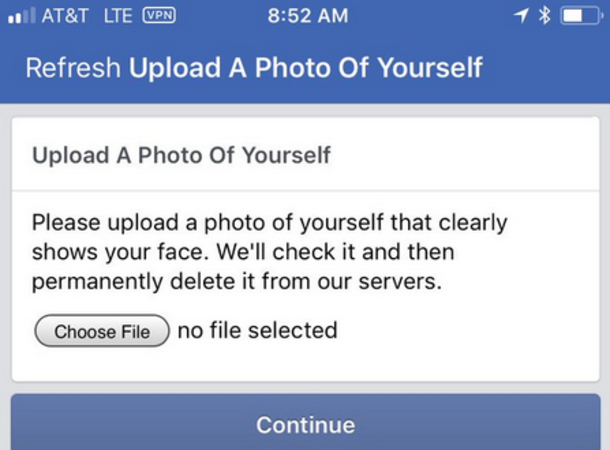 If Facebook suspects suspicious activity in your account, it might ask you for a photo of your face to confirm the account's authenticity
source:
Wired