Facebook said to be building a mobile app that allows us to track our friends
19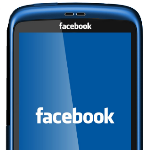 Last year,
Facebook launched an app called "Find Friends Nearby"
which, not surprisingly, helped users find which of their friends were nearby. But a week after launch, there were complaints that the app could be used to help stalkers track their prey and
the app was removed
. Now comes word from Bloomberg that the social networking site is at it again, working on another app to let you know your friends whereabouts.
had not been a formal release
and that it was something that a few engineers were testing. Bloomberg reports that this time, Facebook is ready to turn this into a real app that would be supported in the background, unlike last year's fiasco. The new app would launch in the middle of next month and is adding features that would let the company profit from its nearly 1 billion mobile users. The app might help Facebook sell targeted ads based on users' location and daily schedule.
The team behind the Facebook app is led by Peter Deng, who came over from Google in 2007, and includes engineers from Glancee, a location-tracker start-up that Facebook bought in May. In December 2011, Gowalla, a location based social network had its assets purchased by Facebook. So the team is in place, it does have experience and now its a matter of keeping the worry warts at bay for at least a week.
source:
Bloomberg