Facebook rumored to show off new phone or mobile OS on Tuesday
23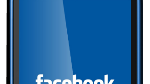 Facebook is holding what is considered to be a major press event on Tuesday. Press from all over the world has been invited and an event in London is running simultaneously. According to sources for
Tech Crunch
, the big deal has to do with
something mobile related
. Immediately your mind goes to a Facebook phone and there is good reason for that. A Facebook phone has been rumored since the days of Lincoln. Ok. perhaps that is getting carried away, but as far back as 2010, a Facebook phone was being talked about.
Once tabled for discussion, rumors of a Facebook phone had started back up in the last few months. As recently as November, we told you about a
device called the HTC Opera UL that is supposed to be a true Facebook phone with a mid 2013 launch
. A true Facebook phone is a lot different than 2011's
HTC ChaCha
and
HTC Salsa
, which had a dedicated Facebook button and limited Facebook integration.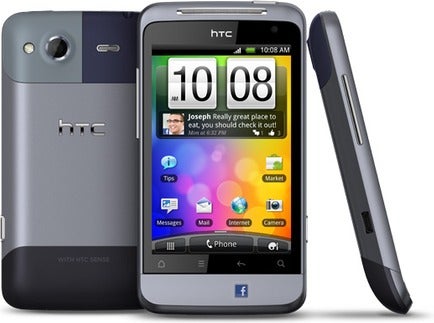 2011's HTC Salsa had limited Facebook integration, but had a cool Facebook button
But Facebook CEO Mark Zuckerberg has constantly denied the existence of a Facebook phone so many times that he just might be telling the truth. As a result, there also is some speculation that what Facebook will show off on Tuesday won't be an actual phone, but will be something related to the mobile phone ecosystem like a
Facebook mobile OS
. If that is the case, we would expect it to be an offshoot of Android, or related to webOS, which
HP has recently made available as open source software
.
Memories are short. If it turns out that we see Mark Zuckerberg holding a new Facebook phone up in the air while the cameras click away, will anyone really be upset that they were lied to? Denials are just part of the way the game is played in the business world. Regardless of whether it is a Facebook phone or a mobile OS announced on Tuesday, it will bring another choice to the consumer and if there is one thing we've learned over the years, more choices lead to more
innovation
which is something we can all benefit from.
source:
TechCrunch
UPDATE:
A new report suggests that the press conference on Tuesday will also include the introduction of a Facebook Messenger app for the Apple iPad. Features are said to include emoticons, the ability to share photos, location tagging, group messaging, and receipt reading. The new voice recording messaging feature that has been available for the Apple iPhone will also be part of the new app. This alone is not a big enough deal to warrant a major press event, so perhaps we will still see that Facebook phone or Facebook mobile OS
.
source: TechCrunch