Facebook once again updates its mobile app, this time the old fashioned way
10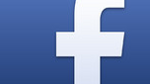 Last Friday, Facebook sent out a small update. On its face (groan), there was nothing terribly unusual about it except for how it was delivered to Android users. Some of them received the update
directly from the social-networking site
. By doing this, Facebook could make sure that those using the app on Android had the latest and greatest version of the app. As we previously explained, while Android does offer automatic updates, by default this is not turned on when you buy an Android phone.
Facebook is back again today, sending out the same update for its app, which went out yesterday to iOS users through the regular updating process. Once again, Android users have the opportunity to update the Facebook app, but this time through the Google Play Store only. The update allows users to change their profile picture from the app, do a better job managing group messaging, and report posts for spam.
We're not sure if Facebook is going to repeat its experiment the next time it updates its app, but for now it would appear that the attempt to bring its update directly to Android users was
not
a complete success.
source:
AndroidCentral