Facebook is your top smartphone app for 2013, according to Nielsen
8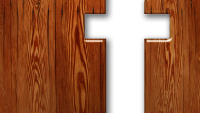 Nielsen, the same company that tells CBS that people are watching
2 Broke Girls
each week, also measures American's use of mobile technology. For example, the ratings company did one of its usual surveys to see which smartphone apps were visited the most each month on average, from January through October. The survey included those iOS and Android users 18 years and older.
According to Nielsen, Facebook was the top smartphone app of 2013 with 103 million unique users each month. That was a 27% increase over last year's figure. Facebook's Instagram finished 7th with nearly 32 million unique visitors a month. That is a very healthy 66% increase over last year. Finishing in the runner-up position was Google Search with 76 million visitors in an average month, a 37% increase. After Google Search, the next four sports all belonged to Google with Google Play, YouTube, Google Maps and Gmail scoring from 3rd through 6th. Apple Maps was 8th, Stocks 9th and Twitter was 10th.
Nielsen also revealed its survey of mobile operating system use from August through October. During that period, 52% of smartphone owners were using an Android flavored phone while 41% were using an Apple iPhone. BlackBerry users made up 3% of the total while Windows Phone and others each had 2% of the market.
One last interesting statistic. From the beginning of the year through October, smartphone penetration rose from 56% to 65% of U.S. mobile phone users.
source:
Nielsen
via
Engadget
Recommended Stories