Facebook intros new opt-in feature called Nearby Friends (for Android and iPhone)
8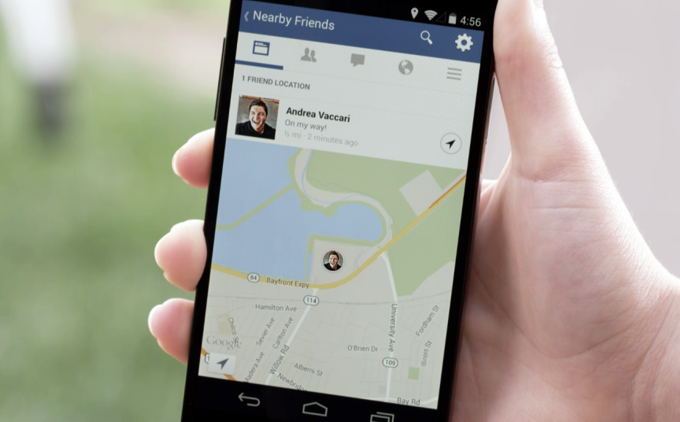 Facebook just announced a new feature for Android and iPhone users: Nearby Friends. This is an optional feature that "occasionally" notifies you when Facebook friends are nearby. Thus, you could "get in touch with them and meet up."
Nearby Friends isn't a feature that will be enabled by default. Users can turn it on (or off) at any time, and they can choose which friends to see. To detect a friend nearby, both you and him/her need to have the new feature enabled.
Non-US users who may already think that this is a neat feature will probably be disappointed to find out that it won't be released internationally - at least not for the beginning. According to Facebook, Nearby Friends will be available in the US in "the coming weeks."
Facebook didn't say if the new feature requires certain versions of Android and iOS (probably yes, though), Anyway, you can find out more about Nearby Friends at the source link below.
source:
Facebook