FTC is about to spank Facebook really hard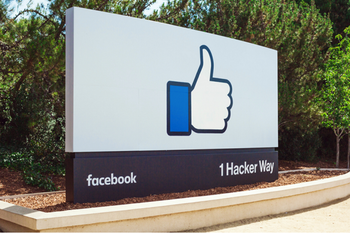 The whole Cambridge Analytica scandal is complex
, and the entire story has yet to came out. But at this point it appears that Russian-American professor Aleksandr Kogan used a quiz to collect data on Facebook members and their friends and family members. Kogan, who was supposed to use the data for research only, turned around and sold the information to Cambridge Analytica. The latter then sold that data months before the 2016 presidential election to the Trump campaign, which used it to create psychological profiles. This helped the campaign decide where it needed to allocate more resources.
After the Cambridge Analytica news came out, the FTC decided to investigate. Facebook's actions violated a Consent Decree that it signed with the government agency back in 2011 preventing Facebook from allowing users' personal data to be mined without permission; Facebook seemingly violated this deal with the Cambridge Analytica mess.
Months after the Cambridge Analytica story became known, Facebook had other issues pertaining to customer data including
one breach that left Facebook members sensitive information up for grabs
including their "Username, gender, locale/language, relationship status, religion, hometown, self-reported current city, birthdate, device types used to access Facebook, education, work, the last 10 places they checked into or were tagged in, website, people or Pages they follow, and the 15 most recent searches"
The largest fine that Facebook ever had to pay for failing to safeguard user data is the $640,000 imposed against it in the U.K. While Facebook is appealing that fine, it is bracing itself to hear the record breaking amount that the FTC wants it to pay. Still, it isn't like the company can't afford it; for the third quarter of 2018, the last period reported, Facebook reported net income of $5.1 billion.