Facebook Notify news app reported to be released next week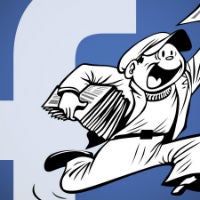 Facebook reportedly has a new app in the works that is planned to be released next week. This time around, Facebook is taking on news apps with it's own option, called Notify. The idea is basically to break out news from Facebook as a whole, and Facebook reportedly already has some pretty big content partners in the fold.
According to
The Financial Times
, Facebook will release the app next week and it has dozens of content partners in the mix, including Vogue, Mashable, The Washington Post, and CNN. The app will work much many other news apps and allow users to subscribe to content sources and get breaking news alerts. Unfortunately, details are slim, so it is unclear what Facebook is offering content partners, aside from another avenue to reach users, and maybe integration of the Instant Articles tech to make serving news faster.
Also, it is unclear what value Notify would have for users. There are already tons of apps like Flipboard, Zite, Pulse, Google Play Newsstand, and Apple News that do the same thing. Maybe Notify would be a good option for those who already subscribe to a lot of news sources in Facebook, but want to decouple it from their social news feed, but if you're already using Facebook for news, why would you want to make it so you have to use two different apps?
That question should be answered next week, as well as probably the more important question: Will Facebook remember that Android exists? Facebook is a company that has routinely either released first on iOS, or simply not bothered with Android versions of some apps, like
Paper
. Word has it that Facebook has been
forcing employees to use Android
devices, but if that is a more recent change, maybe we won't see an Android version of Notify right away.